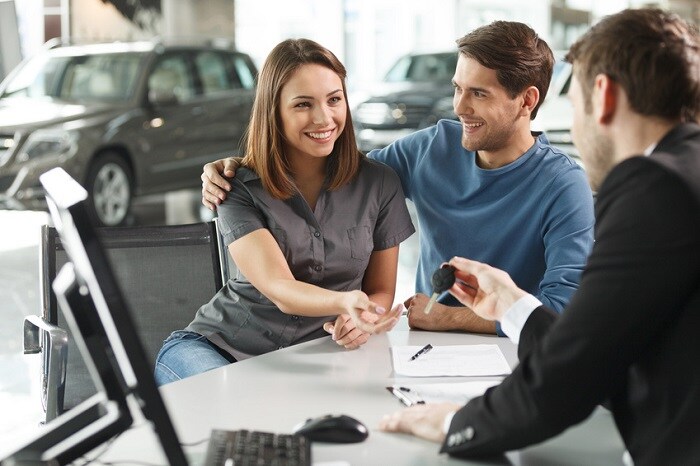 When you come in to buy a used or new Jeep®, or any other vehicle on the lot at Brunswick Auto Mart, we strive to provide you with the best deal possible. And with that purchase, you're going to get a warranty to protect your new vehicle. However, there can be a couple different warranties at play, so today we want to give a quick run-down on the different kinds of warranties out there.
Powertrain Car Warranty
For starters, let's talk about a Powertrain warranty. Essentially, a Powertrain consists of any part that is vital to keeping your vehicle moving: engine, transmission, drive shaft, – all those very expensive parts of your vehicle that need to be working. Chrysler vehicles come with a 7-year, 100,000-mile powertrain limited warranty, which covers replacement and labor costs associated with getting you back on the road once more.
Basic Car Warranty
New Brunswick Chrysler cars also come with a simple three year, 36,000-mile Basic Limited Warranty, which covers the cost of all parts and labor needed to repair any item on your vehicle that is defective through materials, workmanship, or factory preparation. Chrysler is confident in their vehicles, just like we are with our inventory and the new and used Chrysler inventory we sell.
When it comes to our used vehicles, the certified pre-owned vehicles we have come with a three-month, 3,000-mile warranty in addition to the remainder of the powertrain limited warranty that's left over from when the car was first sold.
So when you're ready to explore a new vehicle for yourself, come in to our Brunswick, OH Chrysler dealership and speak to our Chrysler, Dodge, Jeep, or RAM dealers to explore your ideal car and all of its warranty options. See you soon!