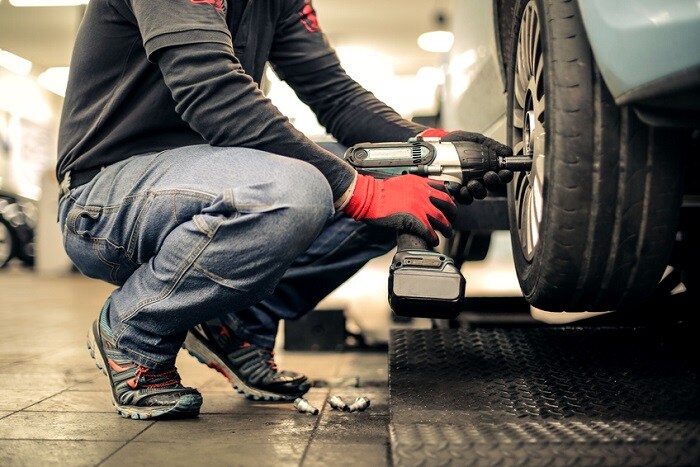 Back to school season may be busy, but that shouldn't be an excuse to neglect your vehicle's needs. After all, it's your primary method of transportation for getting your kids to school and extracurricular activities, so it's important to make sure it's as safe as possible. In order to keep you and your family safe, it's essential to regularly service your vehicle multiple times a year, and one of the most important types of service for your vehicle is tire maintenance.
At our service center here at Brunswick Auto Mart, we have a large variety of tires to choose from, and our service technicians are more than willing to help you find a set that works best for you. Depending on your car, it's important to choose tires that can best support your driving experience. If you're interested in tires that can handle rough road conditions and different types of terrain, we recommend all-season tires, which can support your vehicle on ice, snow, mud, gravel, and more. We'd be happy to chat more about other types of tire options when you visit our service center.
If you're not currently in the market for new tires, you might still need to come by for routine tire services. If you notice your steering wheel becoming loose or your vehicle shaking at high speeds, you may need a tire rotation or an alignment check. These types of tire services help your tires wear more evenly so you won't have to replace or repair them so often. If you ever find yourself with a flat tire, we can always patch up your affected tire and replace your spare with a better option.

To learn more about tire services, stop by our service center in Brunswick, OH today. We look forward to helping you find the tires that fit your vehicle and your lifestyle.