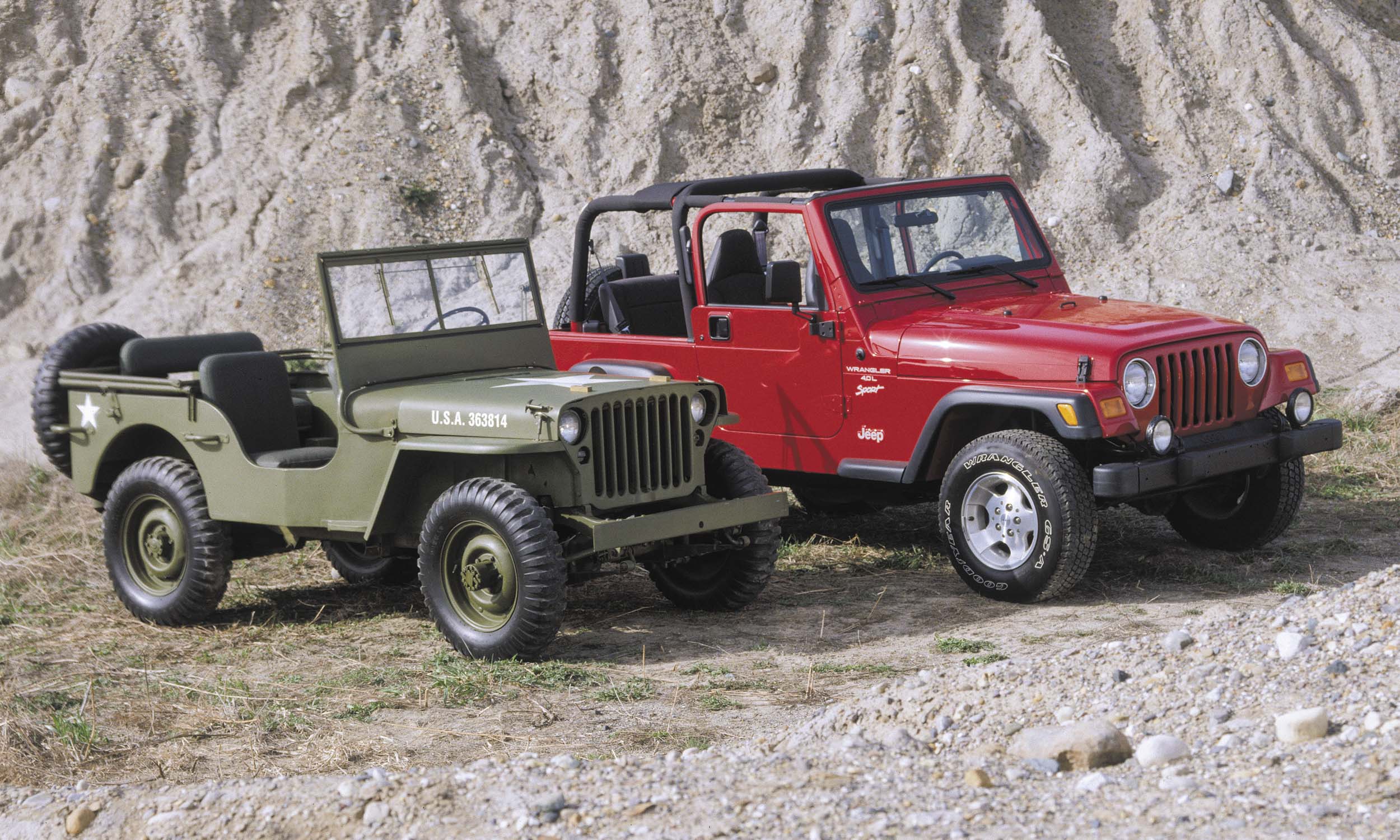 We love selling Chrysler, Jeep®, Dodge, and RAM vehicles at Brunswick Auto Mart. Each of our brands has a distinct history full of character and we get the opportunity to share that with our local customers. Come on by Brunswick Auto Mart to learn more about our four fantastic car brands.
When it comes to models like the Jeep Wrangler, legendary hardly covers it. We have five fun facts about the brand that we think you'll enjoy:
The first Jeep model was designed in only two days. Just before World War II, the US was in need of a small, light weight, three seat, four-wheel-drive vehicle. The earliest Jeep model on record was created by a company called Bantam on July 17, 1940, and it has evolved a little more every year since.

We don't know where the name Jeep came from. It's possible that the word "Jeep" came from the term "general purpose vehicle," but it's unclear exactly where Jeep came from.

The first 4x4 was driven up the steps of the US Capitol. Several years later, it was trademarked.

The owners of the Jeep brand have come from all over. From Willys-Overland to Kaiser Motors, then to American Motors company to Renault, and finally Chrysler. The owners of our brand have made a worldwide impact.

Driving a Jeep SUV is a sport. Since the first trek across the Rubicon Trail in 1953, the off-road driving opportunities for this model have grown. Today, we've got Jeep Jamborees across the country, proving that this car provides a past time unlike any other.
Come by our Jeep dealership today for a ride in the
Jeep Grand Cherokee
or any of our other SUVs.