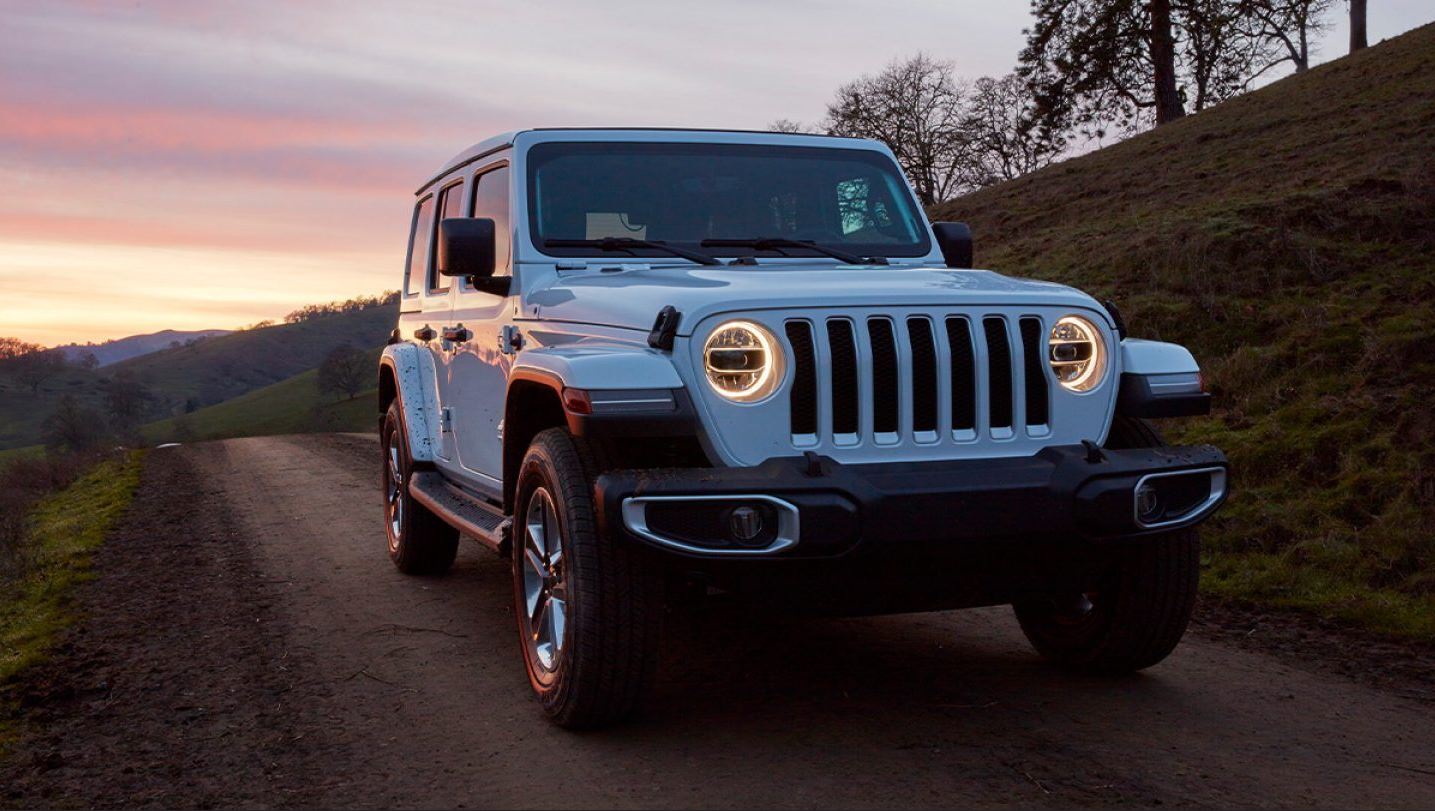 At Brunswick Auto Mart, we have Jeep SUVs and trucks for days. Not all Jeep models are the same though. Whether you prioritize versatility, power, or efficiency, we likely have a model that would fit your driving needs. Learn more about the Jeep family lineup today.
Our newest introduction into our Jeep selection is the 2020 Jeep Gladiator. This model is a truck-SUV hybrid that's got the best of both worlds. You get extra cargo space, a comfortable interior, and of course that signature vintage Jeep style.
Another of our best sellers is the Jeep Grand Cherokee. Our most spacious model, the Jeep Grand Cherokee comes in more than 5 variations. With options like that, you'll be able to choose how much power and efficiency you need, as well as which convenience and entertainment features are must-haves for your family.
The most lauded model by Jeep fanatics is the Jeep Wrangler. Not only is the look of this vehicle both classic and iconic, but it has power to drive on rock, ice, snow, and basically every other terrain type. When you think of off-road vehicles, more often than not, you think of the Jeep Wrangler.
Our most compact model, that's also new, is the Jeep Renegade. However, we also sell the Jeep Patriot, Jeep Liberty, and other pre-owned compact models that used to be in our new car selection.
When it comes to that in-between size and versatility, you can't beat the Jeep Compass and Jeep Cherokee. Both models are large enough for a growing family, yet they don't use a ton of gas. They're also great for new car buyers thanks to their moderate price points.
Come see us near Akron to test drive one, or several, of our Jeep models.