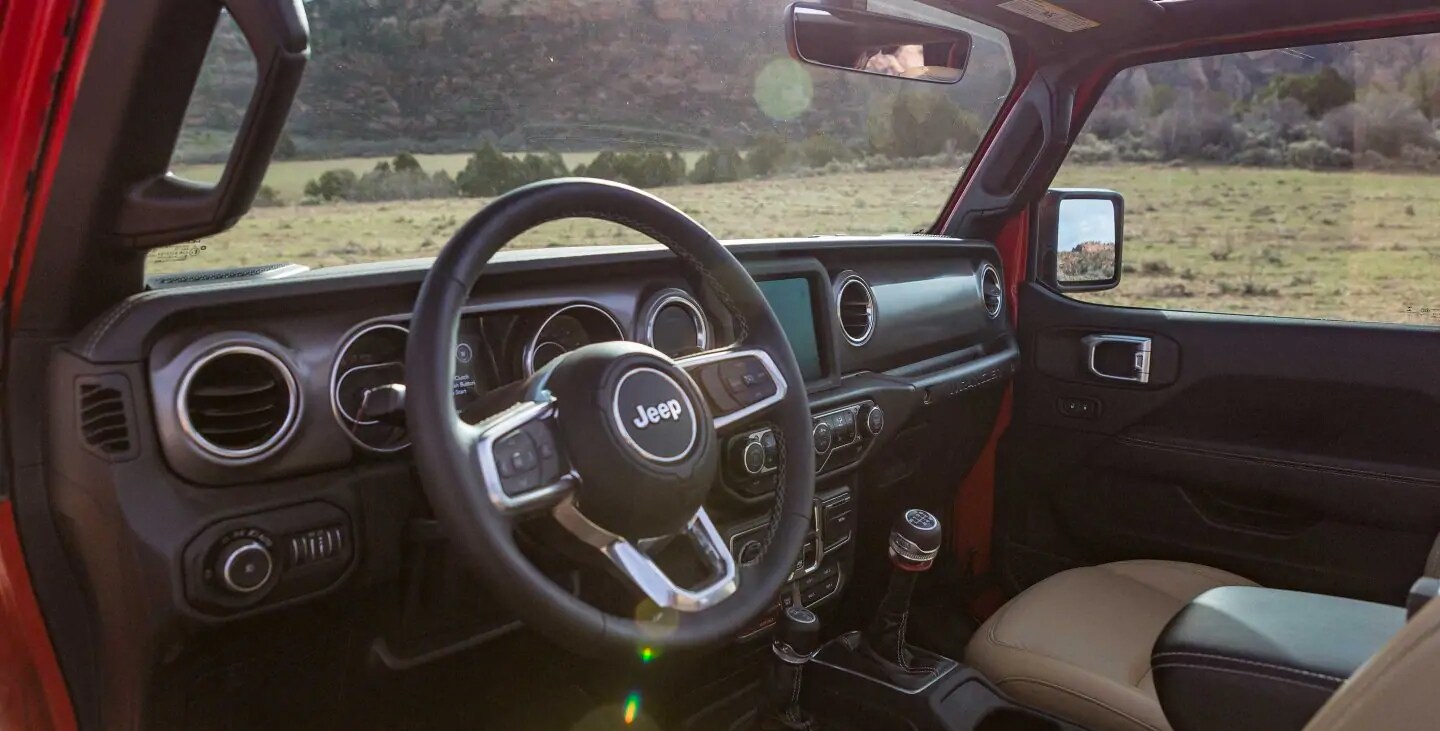 At Brunswick Auto Mart, we love learning about upcoming models that our brands are working on. When we heard that there was a plug-in hybrid vehicle (PHEV) Jeep® model on the way, we just might have swooned. Now, that upcoming Jeep Wrangler model has been spotted in the testing stages, so we are prepared to tell you everything we know about it.
According to Mopar Insiders, the new hybrid version of the Jeep Wrangler is just one of many exciting engine options coming for 2020. We, as Jeep dealers, love the potential to go green and reduce our carbon footprints without sacrificing the space, power and off-road ability, and bold design that we love about the Jeep Wrangler. The new model, currently in the works at the Toledo plant, is expected to be ready late this year and will probably launch in January of 2020.
The prototype that was spotted recently was camouflaged as to not spoil some of the finer details of the upcoming SUV. There is a plug-in door on the driver side of the vehicle which will provide power to the battery pack. The PHEV will just be available in the four-door Jeep Wrangler Unlimited, and you will get your choice of rear-wheel or four-wheel drive most likely. It's predicted to have a 2.0-liter 4-cylinder engine as well.
We are expecting more electrified Jeep models in the future, and we will definitely give you more information as we have it. If you're interested in learning more about the upcoming PHEV or buying a
new Jeep
model, come on down to Brunswick Auto Mart near Akron today. We look forward to helping with all of your car buying needs.