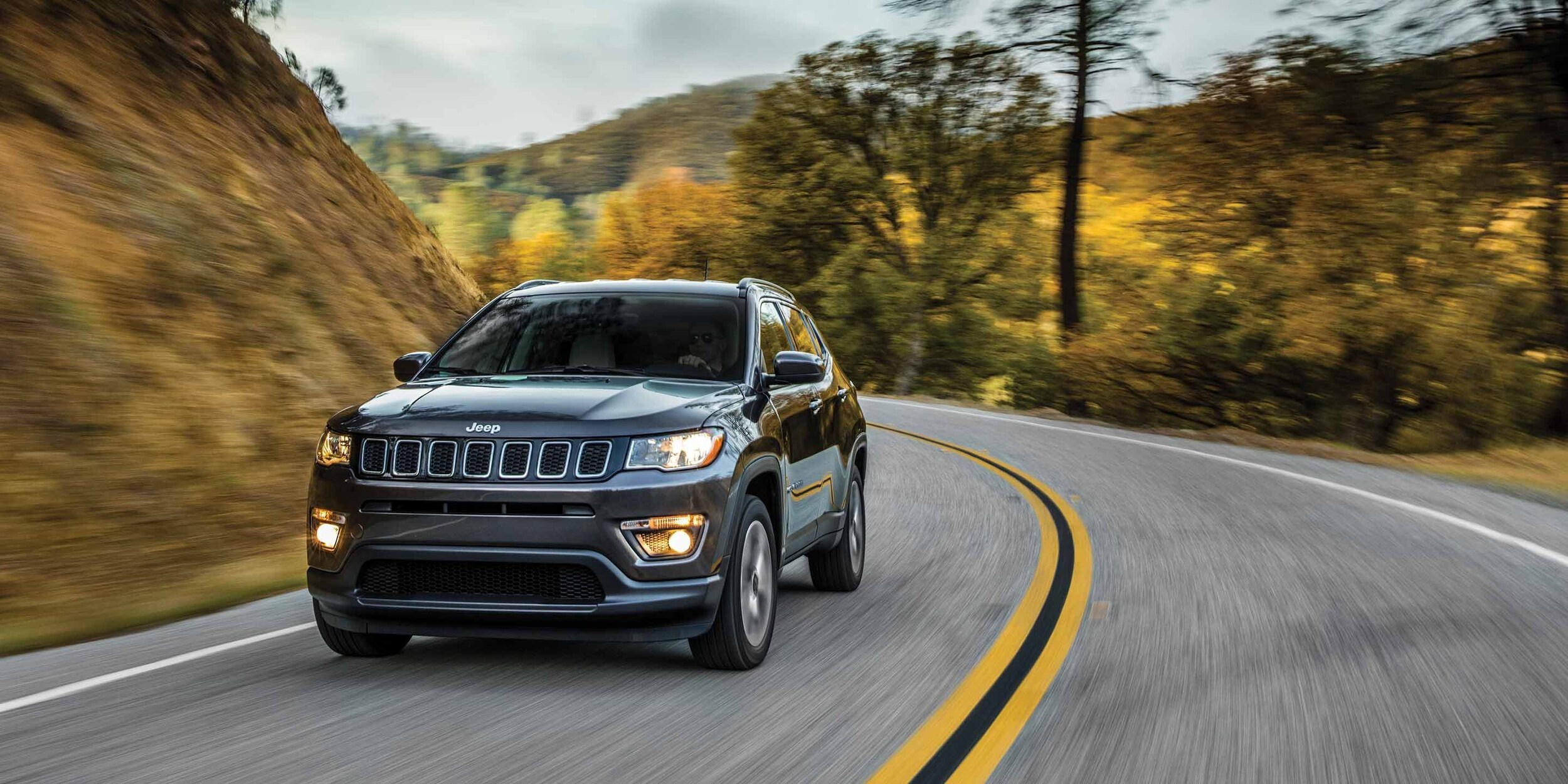 A lot of people have preconceived notions about our Jeep® vehicles. They expect them to be a certain size or have a particular engine type, or simply look like a Jeep Wrangler. However, we think some of the more unexpected Jeep models deserve to share the spotlight, too. If you're in the market for an SUV or a crossover SUV, don't miss out on the new Jeep Compass because it might be the perfect fit.
We have many options in stock currently when it comes to the 2019 Jeep Compass. Whether you're shopping on the more economical side with the Jeep Compass Latitude trim, or you're looking for the extreme off-road power with the Jeep Compass Trailhawk 4x4, we've got a Jeep Compass for you. The standard model rides the line between power and efficiency with a 2.4-liter engine that gets up to 31 mpg on the highway. You can spend less money at the pump and more time on the road that way.
This compact SUV is available in all-wheel, front-wheel, and four-wheel drive options to serve our Akron-area customers best in the summer and in the winter. Its moderate size makes for easy parking and navigating through traffic, yet it still has the cargo space for recreational activities and road-trip essentials. You can choose luxurious features found in this model's larger siblings like navigation, leather upholstery, heated seats, remote keyless entry, power moonroof, and exterior parking camera.
Allow us to be your
Brunswick Jeep dealers
and we will show you the ins and outs of this vehicle in person. In the meantime, you can view all of the vehicle stats on our website. We look forward to working with you soon on your dream car!