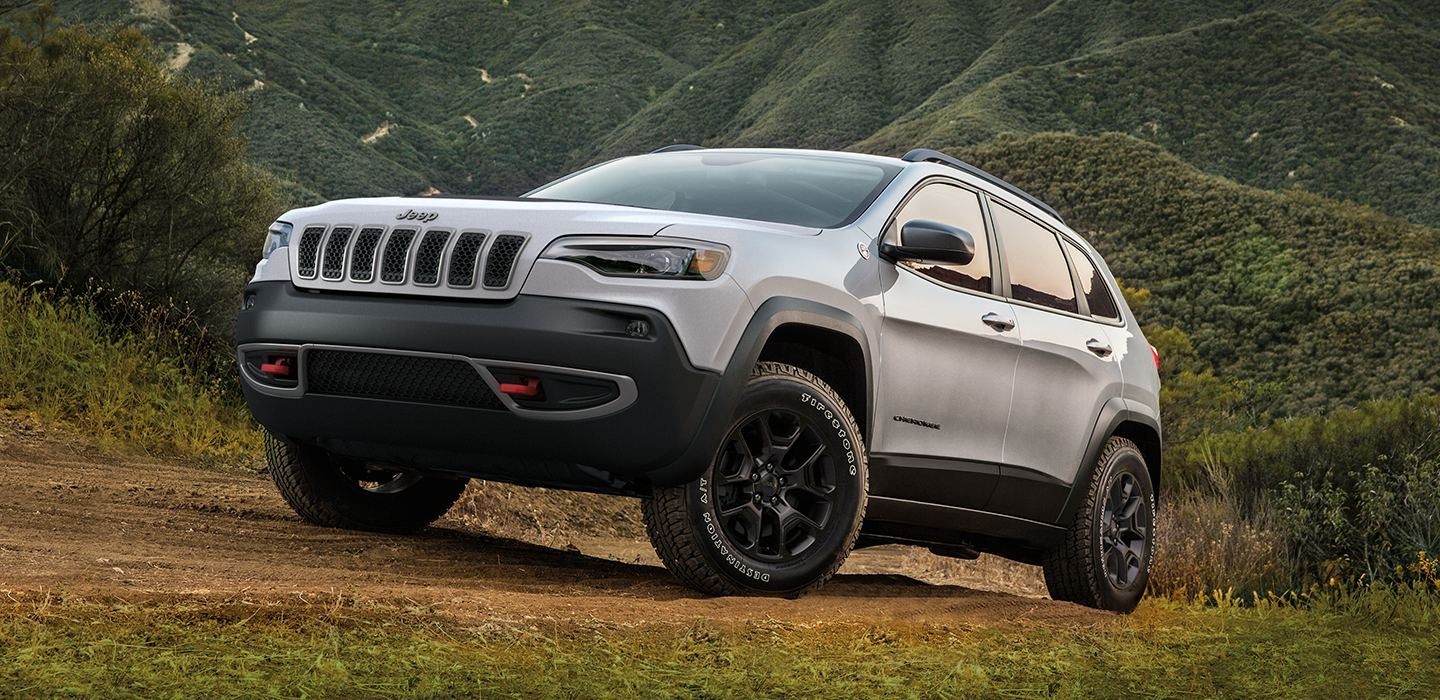 Brunswick Auto Mart near Akron, OH, has a wide selection of vehicles, especially those highly sought-after 2019 Jeep® models and the 2020 Jeep Gladiator, too. One of our favorites to recommend for its engine size, efficiency, and versatile trim options is the 2019 Jeep Cherokee. Come by our lot today to meet this SUV in person!
The current Jeep Cherokee is one of the prettiest versions yet. It looks a lot like its larger sibling, the Jeep Grand Cherokee, except it's more compact and it's got a pointed, more aggressive front end design. For an SUV, this vehicle hardly gives off those "soccer mom" vibes that you might find with other brands.
The 2019 Jeep Cherokee is a great fit for individuals, couples, and families alike thanks to its moderate size and many features. We have more than five stunning trim options in stock right now, including 4x4 and front-wheel drive choices, as well as the specialty off-road-ready Jeep CherokeeTrailhawk and Jeep Cherokee Trailhawk Elite versions. It's perfect for any summer road trip — whether you plan to stay on the road or not.
The engine options include a 2.0-liter, four-cylinder, 2.4-liter, four-cylinder, or 3.2-liter V6 engine — each one paired with a smooth nine-speed automatic transmission. On the interior of the car, you'll find luxurious finishing touches and special features like navigation, a blind-spot sensor, parking sensors, leather upholstery, and a moonroof, which come standard in some trim levels.
With the wide variety of options, we are sure there is a vehicle that meets your budget and lifestyle needs if you're in the market for a new SUV. Come down to our Ohio Jeep dealership today to take a test drive in your favorite trim of the new Jeep Cherokee.