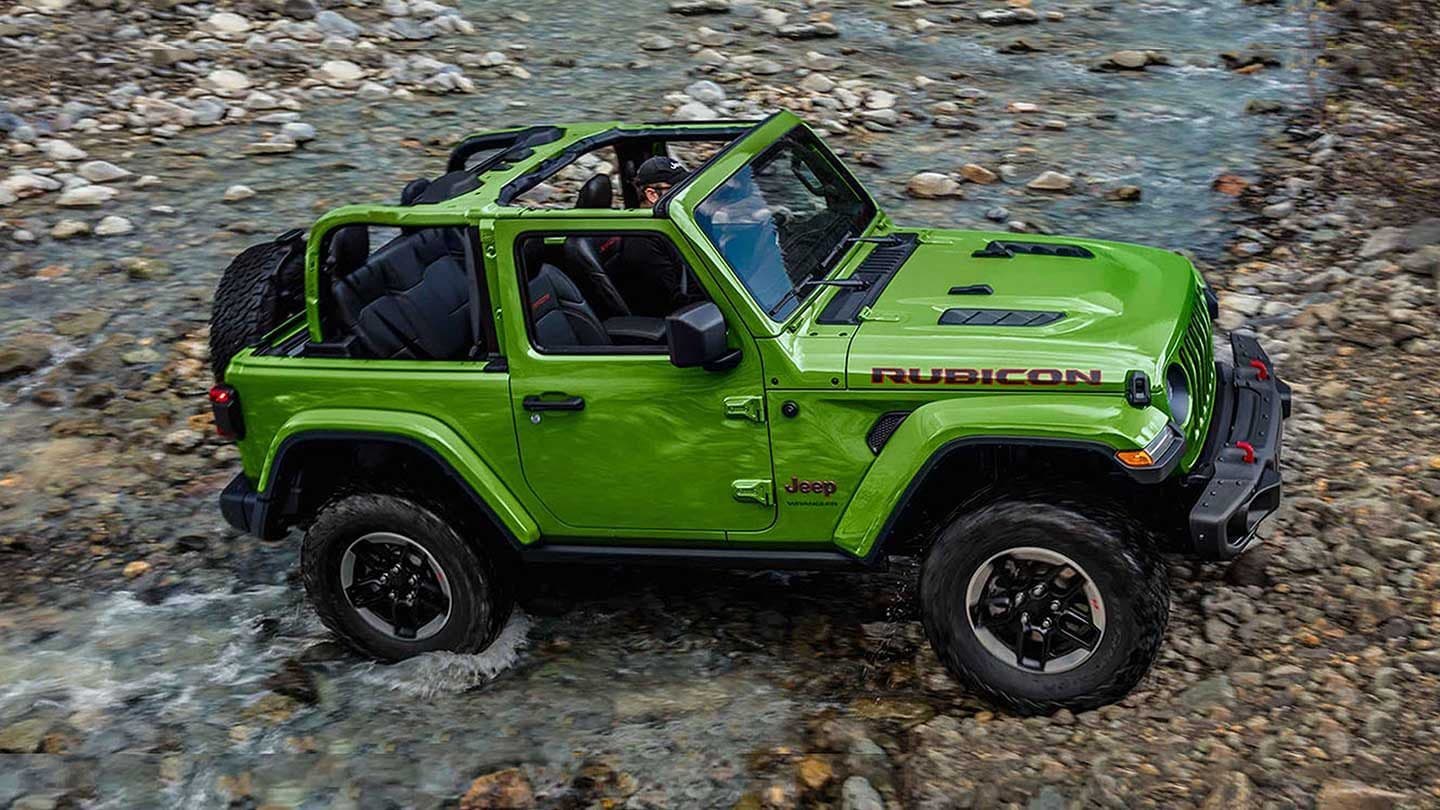 As your Brunswick Jeep® dealers, it is both our privilege and our right to share news with you about our most award-winning vehicles. Today, we'd like to shed some light on one model that Jeep enthusiasts just can't get enough of: the 2019 Jeep Wrangler Rubicon.
The Jeep Wrangler Rubicon has recently been recognized with a special award from a leading off-road enthusiast publication: FOUR WHEELER. After judges evaluated new models from many different manufacturers, they concluded that the Jeep Wrangler Rubicon was the "2019 SUV of the Year." We can't say we're shocked about this award, simply because the Jeep Wrangler Rubicon models are equipped with such an array of off-road features that make any terrain conquerable.
"The Wrangler Rubicon is packed full of innovation and technology, fully modernizing the Jeep experience, yet capability, comfort and user-friendliness have only been improved upon," said Sean Holman, Group Content Director for FOUR WHEELER.
The group really couldn't get enough of this Jeep SUV. "This is one of those rare instances where a company got something so right, you can have your cake and eat it, too. It is a truly modern interpretation of the Wrangler without any dilution to the formula of what a Jeep should be."
The judges came to their decision based on a variety of tests taken during the course of over 1,000 miles of terrain, including dirt, gravel, rocks, sand, mud, snow, and pavement at elevations from sea level to over 9,000 feet.
If you'd like to take a test drive in the Jeep Wrangler, visit our car dealership near Akron, OH today and we can hook you up. We look forward to helping you out with all your Jeep-related questions and inquiries. Come see us soon!