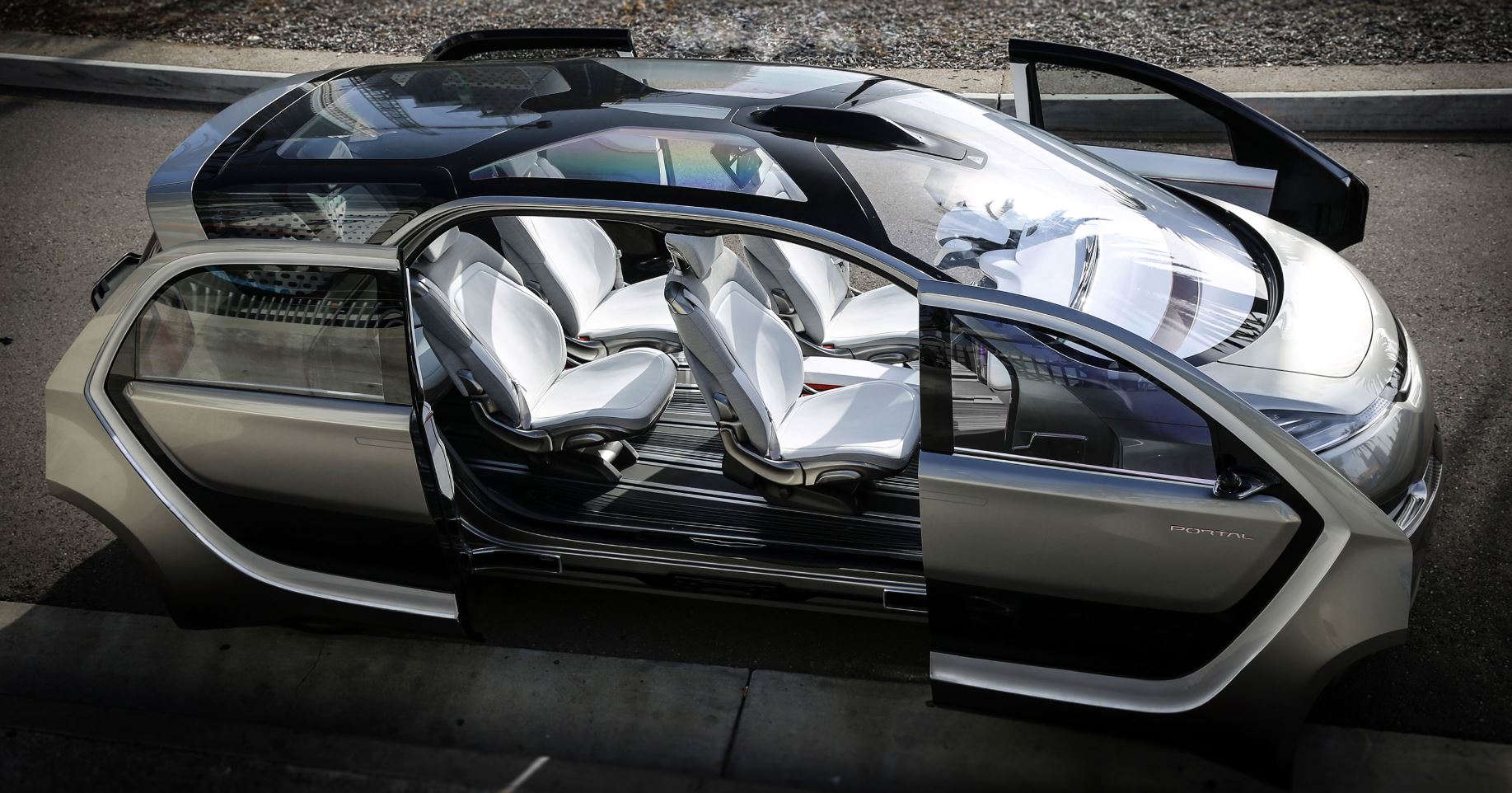 Here at Brunswick Auto Mart in Brunswick, OH, we're always thrilled to share exciting new information about new models. Today, we want to talk to you about all the latest and greatest Chrysler news, including a potential leak of the Chrysler Portal which could start production in 2020. Though not much is known about this enigmatic, all-electric concept model, what we've seen is getting us hyped up for its release. Here's what we know about the Chrysler Portal.
With so many 2020 Chrysler cars hitting the market next year, it's easy to overlook some models expected to come out in the next few years. But we can't take our eyes off of the Chrysler Portal, which was first previewed as a concept car at the 2017 Consumer Electronics Show. The Chrysler Portal is expected to be an all-electric minivan taking style cues from the Chrysler Pacifica. However, this model would certainly not replace the beloved Chrysler Pacifica or Chrysler Pacifica Hybrid, but instead, it's likely to replace the outgoing Dodge Grand Caravan at the FCA US LLC Ontario assembly plant.
We've also heard rumors that the Chrysler Portal will include self-driving features. After the Chrysler Pacifica launch with Waymo for autonomous ride-hailing, it would be no surprise if this partnership led to even more autonomous driving features for other models. If the rumors are true, the all-electric concept car could include a 100 kWh lithium-ion battery pack that can give you up to 250 miles of range or more. This type of battery is also compatible with 350 kW DC fast charging, which gives you up to 150 miles of range in only 20 minutes. We're hoping these stats hold true or even improve by the time this new Chrysler model hits the true production stage.
If all goes well, the Chrysler Portal is expected to hit your Chrysler dealership near you in 2020. Keep checking our blog for more details and updates on this highly-anticipated new model!