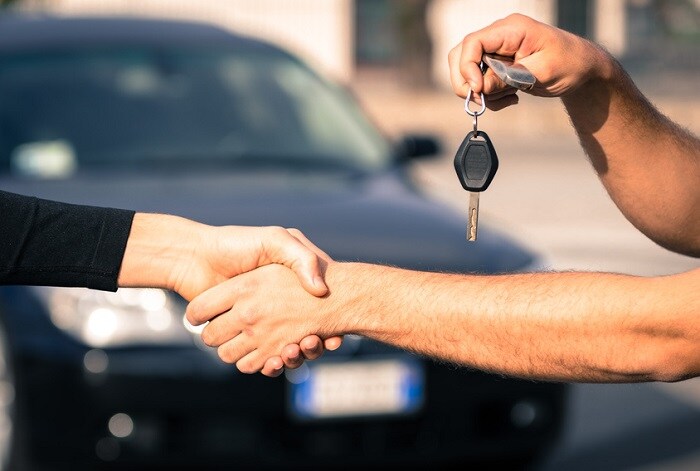 Have you ever heard that you should buy a car on a rainy day or that you should wait to the last minute to mention your trade-in? There are plenty of car-buying myths out there, and Brunswick Auto Mart is here to debunk some of these myths and provide the information you need. We want you to have a pleasant experience at our Dodge dealership near Akron.
One of the oldest myths out there is that you should buy a car on a rainy day to get a better deal since the dealership will be slow. Sure, we understand the logic behind this idea. It would stand to reason that on a gloomy, rainy day, people would be more inclined to stay home than shop for cars. Here's the problem: you aren't the first person that has heard this tip. In actuality, our car dealers in Brunswick, OH are quite busy when it rains.
Another common myth is that you should wait until the last minute to mention your trade-in. Just because you've already negotiated the final price doesn't mean you'll get a better deal on your trade-in. The best thing you can do is know the value of your trade-in and make sure you get an amount that is acceptable. Waiting until the last minute actually just slows down the process.
Many car-buying myths stem from the idea that the salesperson is out to get you. If you're shopping for a car and feel that is truly the case, your best move is to walk away. Luckily, our car dealership serving Cleveland, Parma, and surrounding areas is not here to pull one over on you
In fact, we are proud to be a 2018 recipient of the FCA US LLC Customer First Award for Excellence. We earned the award by building lasting relationships through a positive customer experience.
We value your business, and invite you to come see our Chrysler, Dodge, Jeep®, RAM dealers. Whether you're looking for a Chrysler Pacifica, Jeep Cherokee, or other great model, we'll make the process a pleasant one.