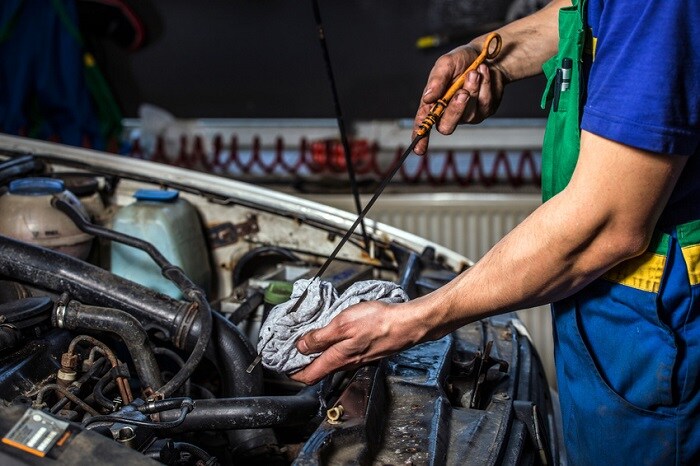 At our Brunswick service center, we are more than equipped to help with all your routine service needs, including fluid exchanges. Whether you're a new car owner or a novice to car care maintenance, we think it's important to know the differences between the fluids running through your vehicle and the importance of each.
Oil: Oil is a thick amber liquid, and it's one of the most important vehicle fluids to monitor. Not only does it lubricate your engine, but it also helps keep it cool and clean of harmful materials.
Washer fluid: While this fluid is not vital to your car's health, it's vital to your safety. It's job is to help clear rain, dirt, and other elements from your windshield to retain optimal visibility.
Brake fluid: Brake fluid ensures your stopping power. Signs you'll need new brake fluid in your RAM 1500 or Jeep® Grand Cherokee includes longer stopping distances and spongy or hard braking.
Coolant/radiator fluid: Much like oil, radiator fluid helps keep your engine cool. Without it, you run the risk of the engine overheating.
Transmission fluid: A thin reddish fluid that lubricates your transmission; it should be free of particles or debris.
When you bring your car to our service center near Parma, our technicians will inspect your vehicle's fluids and top off what's necessary. Timeframes vary for each fluid and for each vehicle, as there are several factors to take into consideration such as vehicle age and driving habits.
For all your auto maintenance needs near Akron, OH, there's only one place to turn to: Brunswick Auto Mart. Come see our RAM dealers serving Cleveland, OH today, and we'll gladly help you with your car care concerns! We look forward to your visit.