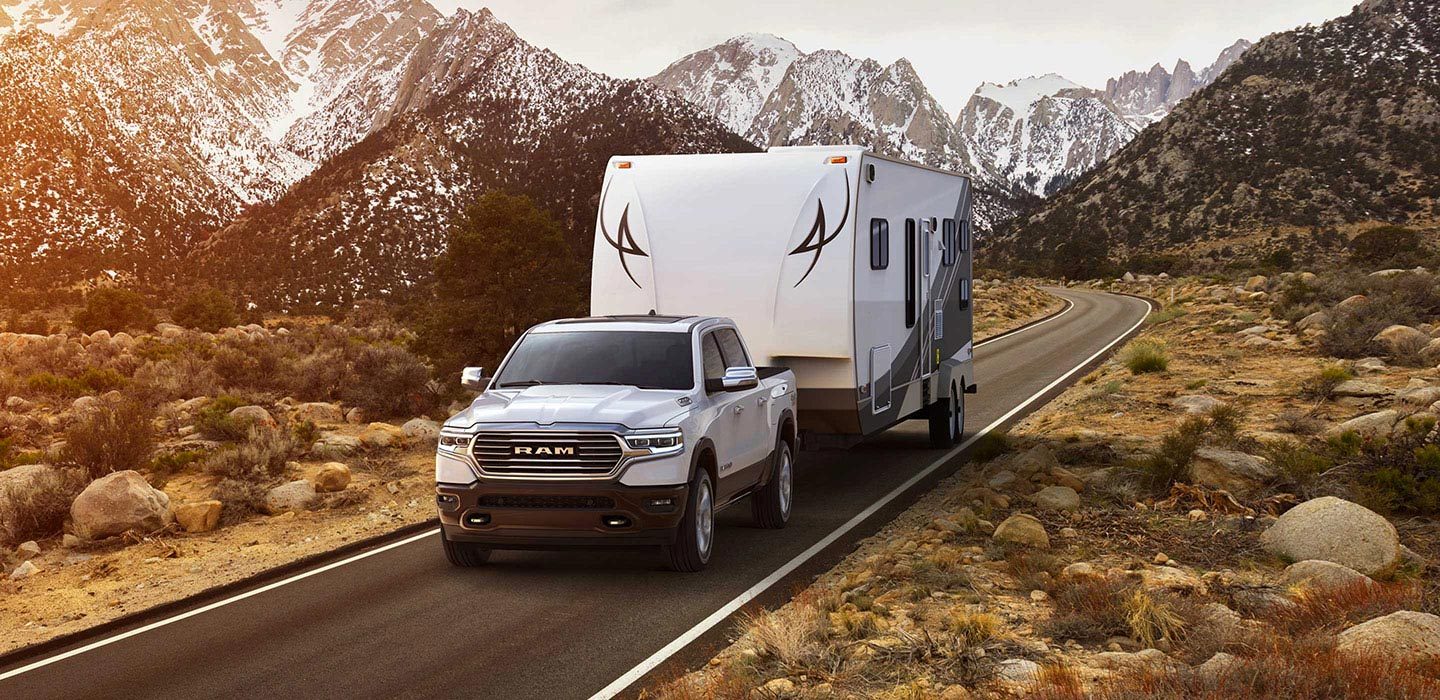 When you think of summer, do you think of road trips, days out on the lake, or sightseeing through the windows of the family camper? These all-American summer activities require reliable transportation, and that sometimes means lots of towing power too. If you're ready for your fun in the sun, but you're lacking the vehicle that can make it all possible, this one's for you.
If you've already got a particular towing goal in mind, the best thing to do would be to come by our dealership and discuss your specific circumstance so we can recommend specific models, trims, and towing groups that will definitely work for you. If you're not quite sure where to start, that's also okay.
Bikes, motorcycles, jet skis, boats, and even campers can be towed by some of our in-stock vehicles. If you're looking for just a little power, plus that off-road clearance factor, you may find the 2019 Jeep® Cherokee or 2018 Jeep Compass are up your alley. Both models can haul up to 2,000 pounds, which makes them fairly powerful, yet still very efficient.
Our SUV that gives the most variety, and tons of power, is definitely the Jeep Grand Cherokee. There are many trim levels, engine options, and other choices that affect the max towing power, but we can say if you pick the right combination, you're going to get up to 7,200 pounds of towing capacity.
If you're looking for a truck, on the other hand, we've got the newest take on America's favorite truck for years: the 2019 RAM 1500. Depending on your engine choice, this model boasts towing capabilities from 7,730 to 12,750 pounds. And don't count out the Dodge Durango in your options, as it can haul up to 7,400 pounds.
To learn more, get in touch with us at Brunswick Auto Mart today! We can be reached at 330-460-4126.