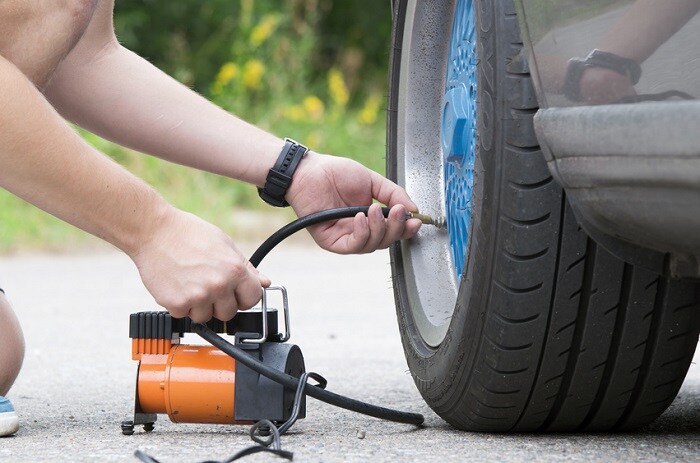 Anyone who has purchased tires before knows they are a big commitment financially. That's why we're here today to offer up some information that will help you get the most out of your tires' lifespan. Schedule service with Brunswick Auto Mart, and we will help you keep your vehicle in top shape all summer long.
The relationship between the summer heat and tire pressure is no joke according to Firestone Complete Auto Care. For every 10-degree temperature change, your tire could lose or gain 1 PSI (pound per square inch). When a tire is too low by a few PSI's, more of its surface comes in contact with the road, causing extra wear and slower response.
When your tire pressure is too high, there can be premature or uneven wear, and it can even be more vulnerable to damage from potholes and other road debris. And when your tires are overinflated like this, your warning light will not let you know. Those only indicate when pressure is too low.
However, when your tires are inflated just right, you can get improved gas mileage, better handling, and more responsive braking, thus better safety. That's why it's so important to check tire pressure before any big trips this summer. Depending on your model and type of tires, the ideal PSI will vary, so make sure to check your tire and your manual to get it right.
When the tread gets too low on your tires, it's time for an upgrade. New tires with a deeper tread will help you get better traction, especially for driving in tricky situations like a summer thunderstorm. The best thing you can do is bring your car by for our help. As your car dealers near Akron, we can't wait to see you!