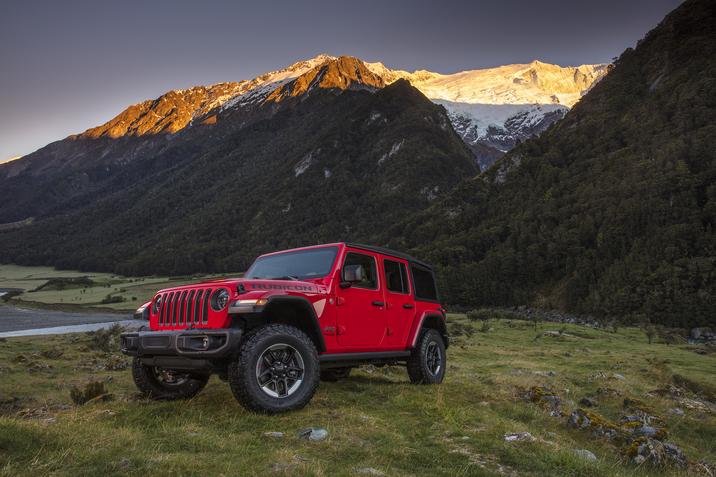 Everytime we think the Jeep® Wrangler is everything we've hoped and dreamed of, they go and make another one that captures our hearts again. Whether you're a Jeep fanatic or not, we think you'll appreciate the supplementary information we can provide regarding the upcoming 2018 model. Read on and the professionals at Brunswick Auto Mart in Ohio will let you know all of the most relevant details.
While models have appeared and disappeared from the Jeep lineup over the years, one vehicle you can count on to remain is the new Jeep Wrangler at Brunswick Auto. A new design will give this vehicle a fresh exterior look and more tech on the inside without taking away any of the features you love about current models. A redesigned front fascia, aerodynamic slotted grille, and LED headlights are just the tip of the iceberg.
One throwback feature you'll see in this model once again is the fold-down windshield. Perfect for off-road adventures, you can give your SUV that real indoor-outdoor feel. It is also set to be available with a power sliding roof option, too. It will continue to include multiple engine options, which we hypothesize will continue to be released after we have the initial stock models on our lot. Maybe we'll even see a diesel engine in the future.
As your
Brunswick Jeep dealership
, we are prepared to help with all of your auto-related needs, including any test drives you may want to take in any of our new Jeep models. Come see us today and you'll be glad you trusted the experts with your automotive concerns. We will gladly offer more information and efficient service in our state-of-the-art service center in Brunswick.