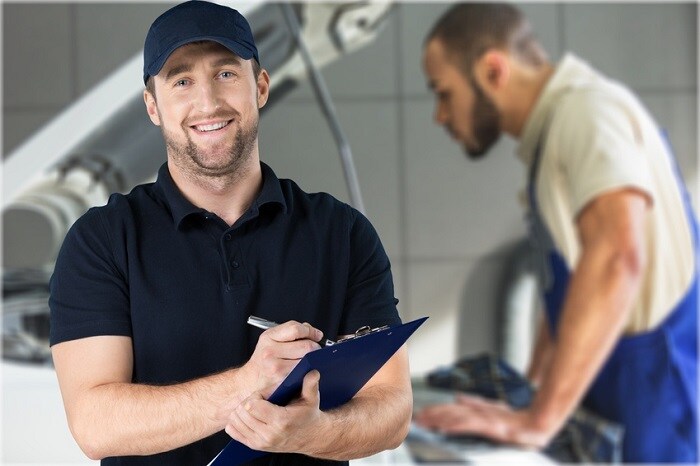 We are hands-down one of the most convenient places in the area to have your vehicle serviced. Our many regular customers can attest to the fact that we offer prompt service with trained professionals at Brunswick Auto Mart. What's even better is the fact that we offer an express lane with no appointment necessary.
At our Brunswick Chrysler service center, the express lane may be used for a variety of routine services. These include oil and filter changes, chassis lubing, tire rotations, brake inspections, tire wear and pressure checks, and battery tests. We also offer air filter, light bulbs, and wiper blades replacements.
We know tasks such as coolant and fluid level checks and top offs can be a hassle, so we are happy to do them for you in a matter of minutes. Additionally, if your vehicle is experiencing some trouble and you're not sure what the issue is, we will happily perform a multi-point checkup in the express lane.
The express lane is available for most makes and models, and all you have to do is stop by our service center at 3031 Center Rd Brunswick, OH. We are open every day except Sunday. Also, our express lane uses high-quality, durable Mopar parts and exclusively uses Pennzoil Motor Oil, so you'll never have to worry about the quality of the materials used on your car with us.
We know you don't want to waste your whole day in a service center waiting room, and with our express lane, you won't have to. At our service center in Brunswick, it's done fast and done right, so you can continue your day with no worries about your vehicle. Come see our car dealers today for efficient service.