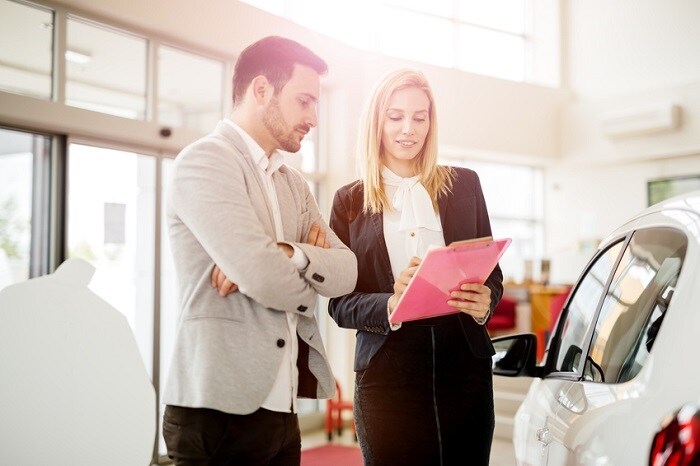 When you think of your dream car, something along the lines of a new Jeep® Grand Cherokee or a decked-out RAM 3500 may come to mind. But in reality, a new 2019 model isn't always the right choice for every buyer. Oftentimes, depending on your preferences or budgeting needs, a pre-owned vehicle can be a great option for many drivers. Brunswick Auto Mart has a vast inventory of low-mileage used cars near Akron, OH.
There are several factors to weigh when deciding between a new or pre-owned truck, SUV, or car. First off, shopping for a new car is just easier; you don't have to worry about the condition of the vehicle, mileage, or taking it to the mechanic to get it checked out before you buy. There are generally more options when it comes to financing and rebates for a new car as well. And in terms of staying up to date on the latest models, features, and technology, a new vehicle is sure to deliver.
But a significant advantage of buying used is the lessened depreciation in terms of the value of your vehicle. A new car can lose up to 20 percent of its value as soon as you leave the car dealership, and up to 30 percent in the first year of ownership. Purchasing a pre-owned model with a lower price tag, however, will keep its value longer. Other parts of car ownership can also be more affordable with a used vehicle, including insurance rates and registry renewals.
At your local Jeep dealership near Akron, OH, our used car selection is sure to have what you need. Brunswick Auto Mart always has at least 50 pre-owned cars on our lot with less than 25,000 miles, and we offer great deals and pricing on plenty of used vehicles.