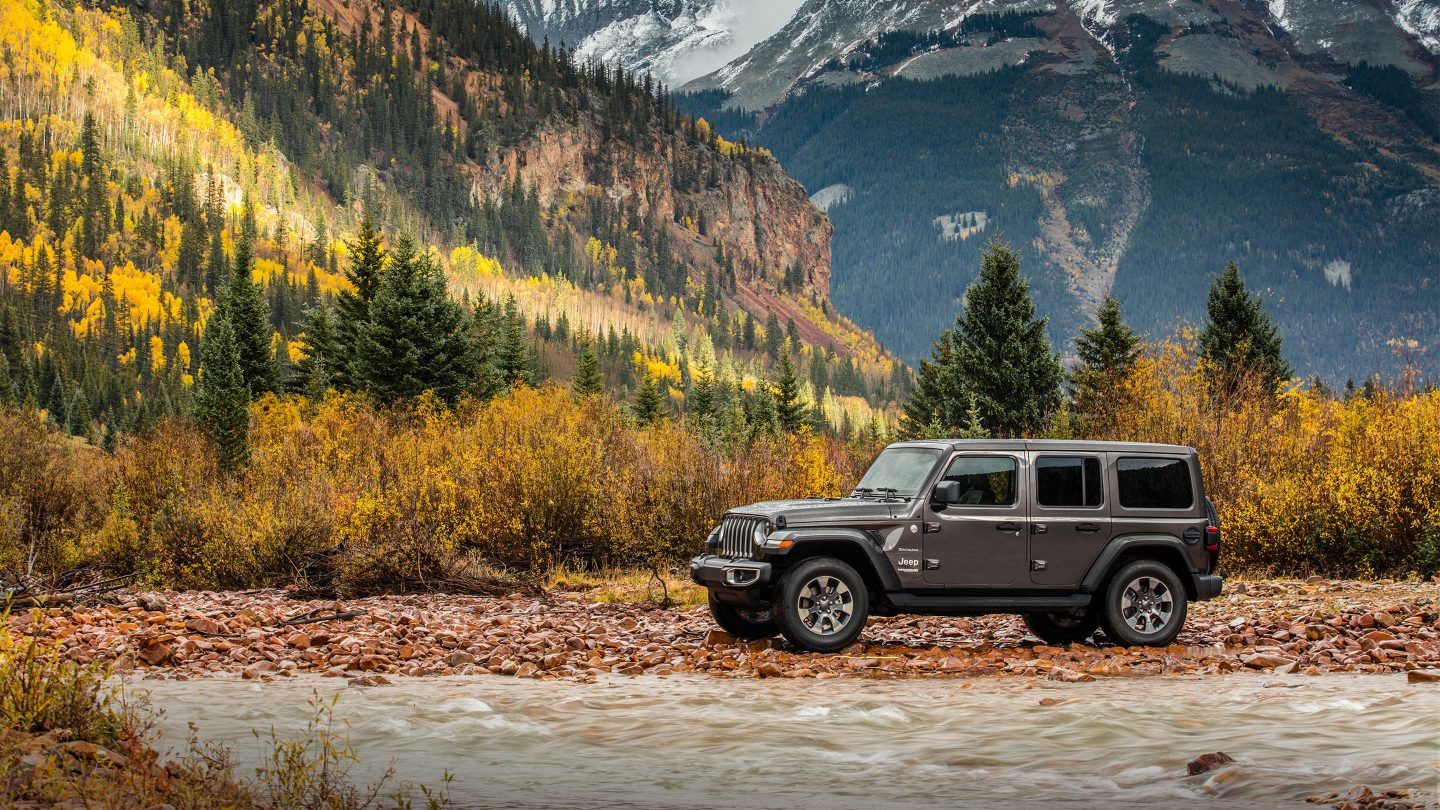 Jeep® drivers understand that there's more to the brand than awesome SUVs. It's an entire lifestyle. That's why, as a community, we get excited when there are new Jeep models to gush about, or when the brand is making remarkable changes. Recently reported, Jeep Wrangler sales were at an all-time high in March of 2018, so let us tell you more!
According to CNBC.com, the redesigned 2018 Jeep Wrangler set a record for sales last month - 27,829 models sold, which is a 70 percent increase over the previous year's record. U.S. car buyers are clearly in love with SUVs, especially this one, as it beat Jeep Cherokee sales by more than 4,000 for the month (which was still a 63 percent increase over last year).
This rugged SUV bears a slight resemblance to military vehicles, but what we love best is its off-road capabilities that the whole family can enjoy. This newest model includes comforts not seen in previous years to allow our customers to experience luxury like never before.
"Jeep has had a phenomenal month," said Jeff Schuster, senior vice president of forecasting at LMC Automotive, which tracks the industry. "It is really well aligned with the market, in part because of the heavy focus on SUVs in the market. That is what they do."
Jeep sales last month rose 45 percent overall to 98,382 vehicles, and we have a feeling this is only the beginning. If you're looking for car dealers near Akron to get your Jeep SUV fix, come to Brunswick Auto Mart and we will treat you to a test drive. We are conveniently located at 3031 Center Rd in Brunswick, OH and look forward to working with you soon.