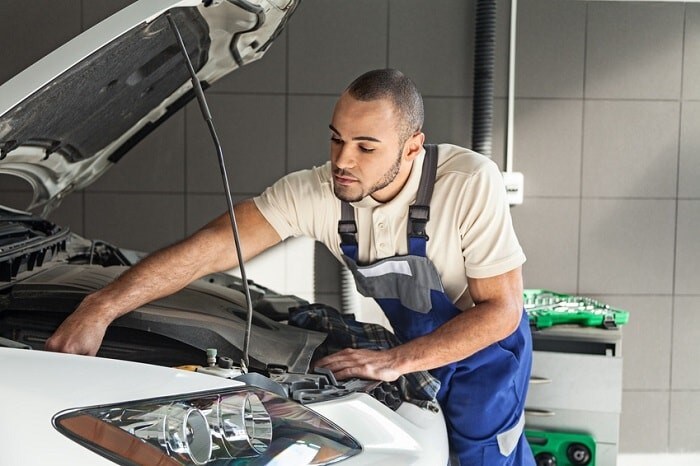 According to FCA North America, the brand has released a new 6.2-liter supercharged crate HEMI® engine kit—the first of its kind. For customers that loved the Hellcat engine, seen in the Dodge Charger SRT, Dodge Challenger SRT, and Jeep® Grand Cherokee Trackhawk, we know you'll be a fan of this new, ultra-powerful engine made for decking out pre-1976 street and off-road vehicles.
"Never before has a supercharged, factory-direct 707-horsepower crate engine kit been offered, and we are proud to be the first to deliver a solution enthusiasts have demanded," said Pietro Gorlier, Head of Parts and Service (Mopar), FCA. "This ultimate powertrain option fits the needs of owners and fans who demand iconic performance."
The new Hellcrate debuted at the 2017 Speciality Equipment Market Association (SEMA) Show among hundreds of other Mopar products and 13 FCA US LLC vehicles, including the Dodge Durango SRT with Mopar modifications. Graveyard Carz star Mark Worman showcased the new engine in a 1970 Superbird Tribute build, which is exactly the type of vehicle this engine was made for.
Mopar's first ever supercharged, 707 horsepower and 650 lb-ft torque factory-backed crate engine kit is ready to roll and be installed in the pre-1976 vehicle of your choice. It comes with a three year/unlimited mileage warranty when purchased with an assembly kit. You can watch the Mopar SEMA product presentation online to learn more if you haven't already caught a glimpse of this impressive engine.
Shop with your
Brunswick car dealership
and we can help you track down this awesome Mopar engine and many other genuine Mopar parts and accessories. We can't wait to help you out today.