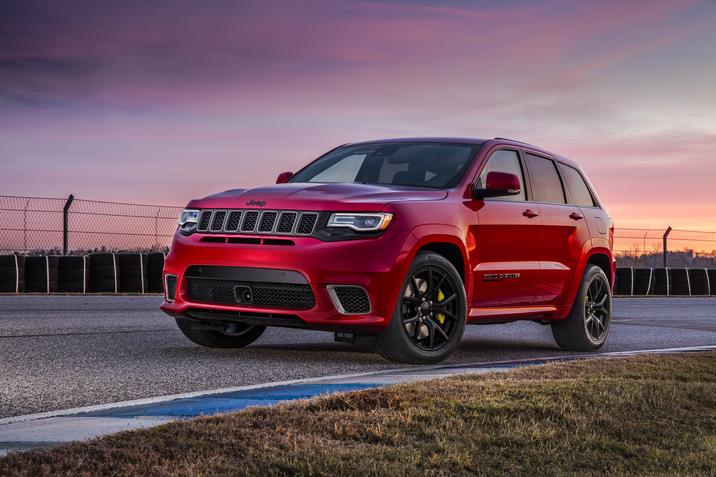 At Brunswick Auto Mart, we are constantly raving about how great the new vehicles on our lot look and drive, as well as their value to customers. This is simply our job as Chrysler dealers, right? Wrong. We may seem a bit biased as the people looking to sell these models, but the truth is, vehicles like the 2018 Jeep® Grand Cherokee keep bringing in awards from outside sources that prove how great they are. Read on to learn about one such achievement today!
According to The Car Connection, the Jeep Grand Cherokee is the best SUV to buy for 2018. Each year, this source ranks and rates hundreds of new vehicles, and this year, the Jeep Grand Cherokee was hands down the best SUV being offered. One of the biggest reasons this car was selected due to its awesome handling and safety in any conditions - on or off the road.
What is at first quite obvious is this SUV has style. Its exterior detailing identifies as a luxury truck with a great lineout and good mix of materials. Next, you'll note that this vehicle gives five different powertrain options including the highly capable and powerful Hellcat model, plus a few different traction systems to choose from. It also has so many different interior styles that can range from functional to downright luxurious. There is a different Jeep Grand Cherokee out there for every lifestyle.
This model has arguably the best four-wheel-drive system out there, so if you're looking for a model that's good with rock-crawling, mud-running, or driving in the snow, both our dealership and The Car Connection highly recommend this model. Come by our dealership today to take a test drive in the 2018 Jeep Grand Cherokee, and we know you'll love it, too.